Cambridge Nutritional Sciences (CNS)
The Foodprint® Test was developed by Cambridge Nutritional Sciences (CNS), a subsidiary of Omega Diagnostics PLC, who provide a range of diagnostic laboratory tests associated with food intolerance, gut health, and wellbeing. These tests are designed to support both health professionals and individuals who wish to make informed decisions when managing their health.
As global leaders in food IgG testing, CNS offers Foodprint® test, which analyses food-specificIgG antibodies to 222 commonly eaten foods. A simple ELISA based laboratory assay with ready to use reagents and easy to read reports for the patient. The food intolerance self-test, Food Detective, is available to both patients and health care professionals. It analyses up to 60 of the most common foods, and allows results to be obtained within a few hours.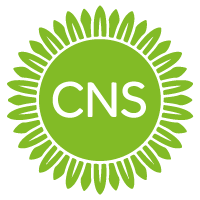 UK Scientific Expertise
The Foodprint® Test and Food Detective test kits are wholly manufactured in Cambridge, UK. CNS is a member of the British In Vitro Diagnostics Association (BIVDA).
Certification
Foodprint® & Food Detective tests are CE approved and manufactured to strict quality guidelines and comply with ISO9001:2008and ISO 13485:2003.
Quality & Reliability Assured
The Foodprint® test is offered by over laboratories in over 100 countries worldwide. To ensure the reliability of results and consistency of standard procedure, the antibodies used in the test kits are standardised, and our partner laboratories participate in the CNS QC programme which is designed to monitor assay reliability.
Specialists in allergy and food intolerance diagnostics
Omega Diagnostics Group PLC is one of the UK's leading companies in the fast-growing area of immunoassay and has a global presence in over 100 countries worldwide.
In 2006, Omega Diagnostics Group PLC was formed with a strategy to acquire additional products through acquisitions and now focuses on selling a wide range of specialist products, primarily in the immunoassay, in-vitro diagnostics (IVD) market within three segments: Allergy and Autoimmune, Food Intolerance and Infectious Disease.
With its global headquarters based in Scotland, the group has subsidiaries in Littleport (Cambridge, UK), Reinbek (Germany) and Mumbai (India). It has three manufacturing sites in the UK and one in Germany, each site possessing ISO 13485 and ISO 9001 and compliant with Directive 98/79/EC, on In Vitro Diagnostic (IVD) Medical Devices.
Its diagnostic kits and systems are found in hospitals, blood banks, clinics, and laboratories around the world and produce information used by physicians and practitioners to diagnose disease, make treatment decisions and monitor patients.
The product range was extended following the acquisition of Genesis Diagnostics Ltd and Cambridge Nutritional Sciences Ltd in September 2007 giving our customers access to tests for the fast-growing area of food intolerance testing, as well those for autoimmune diseases – including anemia, connective tissue disease, and renal disease.
In 2010, the group acquired the IVD division of allergy and specific immunotherapy specialist Allergopharma Joachim Ganzer KG, giving further access to a range of allergy tests for over 600 allergens.
Foodprint® Arabia
Babirus Medical Equipment Trading LLC has the exclusive distribution rights to the Foodprint® and Food Detective test in the Middle East and North Africa.
The company specialises in providing personalized medicine solutions and professional services to research & diagnostics laboratories across the region including government and private sectors such as hospitals, healthcare centers, clinical laboratories, municipalities, defense forces, police, academic institutions, agricultural and veterinary institutions and departments, research centers.
For more information relating to products and services click here.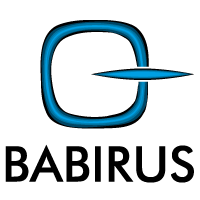 CNS